Club Med Tomamu
- Hokkaido, Japan
Highlight
Sprawled across over 145 hectares of Tomamu Mountain, Club Med introduces a thrilling snow escape where powdery perfect slopes are just waiting for discovery. Hit the slopes at night on Tomamu`s great powder snow. Break the ice! Enjoy snow sledging and the activities on offer at the Ice Village. Experience the fun at Mina Mina Beach, the largest indoor wave pool in Japan. Savour the farm-to-table Hokkaido speciality - Yakiniku barbecue. Discover the flavour of Japan, with tasting sessions of Japanese whisky and sake.
promo paket
hotel review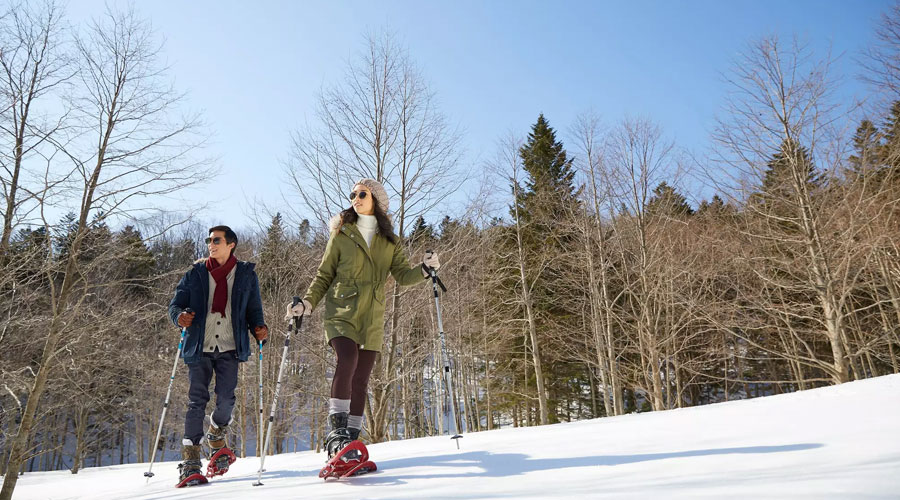 Ride a different wave
Sprawled across over 145 hectares of Tomamu Mountain, Club Med introduces a thrilling snow escape where powdery perfect slopes are just waiting for discovery. Fresh seafood, premium Wagyu beef, and award-winning locally brewed spirits make this more than a destination to discover, but a culinary journey to enjoy. From skiing and snow trekking, to riding Japan's largest indoor wave pool at nearby Hoshino Resort, guests seeking winter excitement to share with friends and family will find it at Club Med Tomamu Hokkaido all-inclusive resort.
Experience the magic of the Japanese mountains
Under a blanket of snow in the winter and surrounded by resplendent forest in the summer, the Resort brings a modern flourish to the mountain landscape. The brand new complex contains understated rooms with contemporary interior design, spread across a collection of 9 storey buildings. A delightful blend of Japanese minimalism and French chic.
Superior Room
As soon as you step into your room, you're enveloped by the snug, cosy atmosphere created by fitted carpets and wooden furniture. These upstairs rooms are ideal for a couple or family.
Family Superior Room - Mountain View
A sophisticated atmosphere, contemporary decor and a mountain view make this room extra special. It has everything you need for an unforgettable family holiday.
Junior Family Superior Room
Spacious and comfortable, this room is ideal for a couple travelling with a child. Soft lighting and a wooden headboard soften the feel for a cosy atmosphere.
Family Superior Room
Practical and comfortable, this room is perfect for families. The sleek lines of the furniture create an uncluttered look. Carefully chosen materials and colours ensure it still feels snug.
Master Family Superior Room
For family holidays that combine space, relaxation and comfort, this is the ideal room. Situated on the 2nd, 3rd, 4th or 5th floor, it has lots of natural light and sky blue walls.
Superior Room - Mobility Accessible
Located on the 2nd or 3rd floor, your room has specialised facilities for people with reduced mobility. This chic retreat is extremely comfortable.
Interconnecting Junior Family Superior Rooms
This spacious accommodation has two bedrooms and a lounge area, making it perfect for families or couples travelling together. This room configuration is comfortable and relaxing for everyone.
Deluxe Room - Forest View
With generous dimensions and a forest view, this room is a favourite with families looking for extra space. Situated on the upper floors, anyone who loves the landscape will feel at home here.
Family Suite
Loft apartment style comes to the mountains. With its generous size and duplex layout, the Suite will be a big hit with large families. The decor is chic and contemporary and makes this the perfect space to relax and enjoy a family holiday.
Master Family Suite – Duplex
Holidaying with your family doesn't mean compromising on quality. This duplex Suite is spacious, with a mountain or forest view and a comfortable, contemporary living room.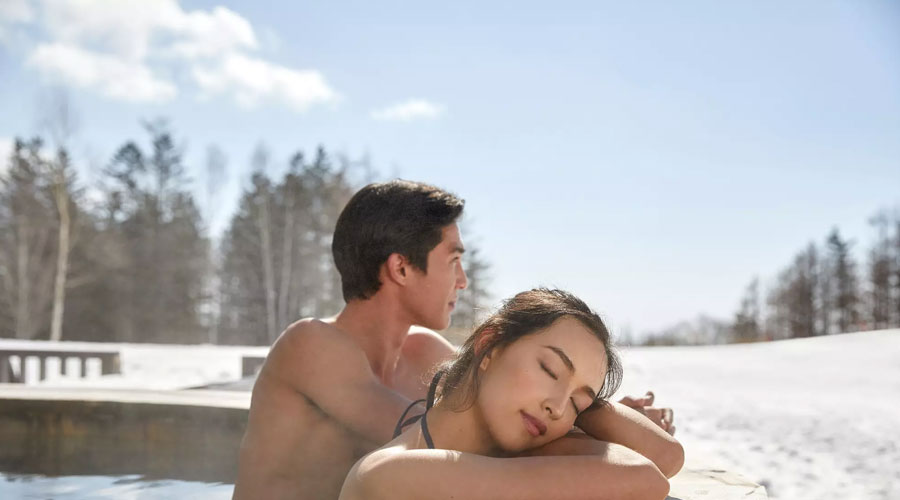 All-Inclusive snow holidays
We take care of everything for you, including accommodation; lift passes to access the slopes; ski and snowboard lessons tailored to all levels and age with English-speaking instructors; gourmet meals in resort and in selected altitude restaurants; a premium open bar; Childcare; relaxation options; après-ski activities; as well as a range of extra services designed to make your stay easy. You'll enjoy total peace of mind, unparalleled freedom, and endless adventure in our Snow Resorts worldwide.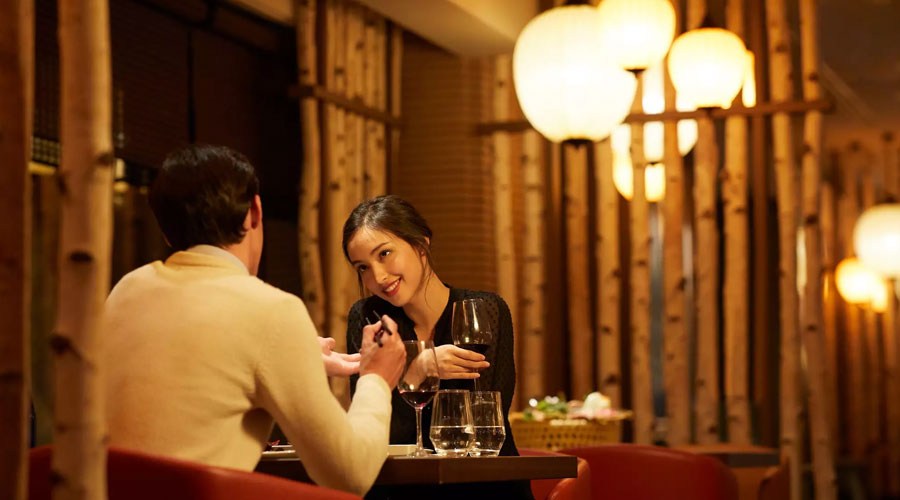 Restaurant & Bar
Itara Restaurant
Savour a variety of international and Japanese delights, including the freshest fish, from our main buffet restaurant. With 4 distinct spaces, each inspired by Hokkaido regions, the setting will surely surprise. Bucolic Valley, Farmhouse, Sea of clouds, and Rays of sun, with the Unkai Terrace (available in summer only), each offers a unique gastronomic adventure to share.
For added convenience, a Baby Corner will offer a place to prepare special meals, and a variety of amenities to make dining with a young one relaxing.
Haku Restaurant
Imagine the scent of fresh yakiniku steaming off the grill. Haku, our Hokkaido Resort speciality restaurant, prepares this beef Japanese delicacy to perfection paired with a selection of delicious side dishes to complement. Open for dinner, enjoy an authentic dining experience with a design inspired by Japanese indigenous tribes to cap off an unforgettable day.
Please note that the basic menu option is included in our all-inclusive package. Premium menu option is at additional cost.
Operation date and timing are subjected to changes in resort, please check with resort team on site.
Unkai Bar
A heady mix of intoxicating brews, majestic views and lush beats - no evening is complete without a trip to the dynamic Unkai. Cosy up to the fireplace as you soak in unmitigated mountain views over an ice-cold pint or two.
This bar welcomes you indoors or out on the terrace, during the day and evening, for an enjoyable break with friends.
Minimum drinking age in Japan is 20 years old.
The Nest - Zen Bar
Settle into cosy seating with cocktail tables or at the bar and enjoy a "A la Carte" selection of small bites at The Nest. Guests can also take part in the bar's immersion into some of the best local whiskies and sakes. Poured by a knowledgeable bartender, they may enjoy a guided tasting of premium Japanese whiskies like award-winning Nikka and Suntory's single malt Yamazaki or Hakushu, as well as local sakes.
Hotel Highlight
address:
Nakatomamu, Shimukappu, Yufutsu District, Hokkaido
- Hokkaido 079-2204