Auckland Seaplane Experience - City Scenic/Gulf Island Scenic/Wine Testing and more
---
City Scenic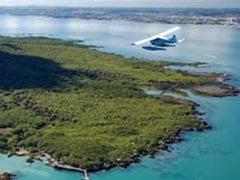 This introduction to the seaplane experience showcases the highlights of the Auckland region as passengers fly past Auckland's neighboring islands after cruising into the middle of the harbour for an exciting take-off from the water. You will soar just 200m above the summit of Rangitoto volcano's crater and continue over the Auckland Museum, downtown, fly eye level with the Sky tower, and on descent past the Harbour bridge to land back in the Harbour.
---
Gulf Island Scenic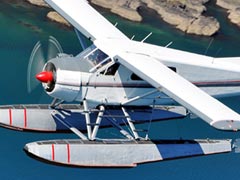 The Hauraki Gulf is truly a slice of New Zealand paradise. Make your visit to Auckland Harbour an unforgettable one by experiencing a unique flight over the mesmerizing islands. As we fly you over Rangitoto's crater and Motutapu, take in the spectacular view of the favourite getaway destination, Waiheke Island, with its award winning vineyards and magical sandy beaches. End your experience with a unique scene of the skyline of the City of Sails before water landing in the heart of the Auckland Harbour.
---
Pacific To Tasman Scenic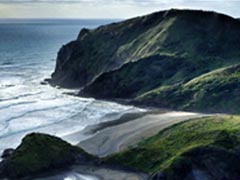 This explorer's favourite, 60 minute scenic flight over Aotearoa is sure to be a highlight of your stay in Auckland. Soar from the Pacific Ocean to the Tasman Sea while experiencing the monumental view of the Sky Tower rising up 328 metres and the picturesque scenes of the famous coastal beaches of Piha and Muriwai. Fly from the west to the east coast past the luxurious island of Kawau before experiencing an exhilarating water landing in the heart of Auckland City.
---
Man O' War Wine Tasting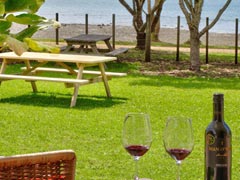 With its magical sandy beaches, Waiheke Island makes a favourite destination for an unforgettable getaway. Join us on this mesmerizing flight over the beautiful islands of the Hauraki Gulf as we land on the tranquil waters of Man O' War Bay. Relax and wind down by enjoying a full range of award winning wines with a lunch platter. The Man O' War vineyard provides a one-of-a-kind first class wine-tasting experience that is sure to leave you wanting to return again.
---
Fly and Fish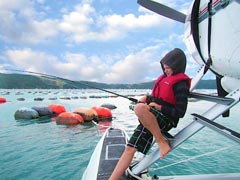 The ultimate fishing experience. Fly to an exclusive location and fish off the seaplane floats. Nothing is impossible with a seaplane. Fly to untouched and exclusive waters in the Hauraki Gulf and fish straight off the floats.
City Scenic
Starting (/pax):
IDR 2.040.220
Gulf Island Scenic
Starting (/pax):
IDR 4.877.766
Fly and Fish
Starting (/pax):
IDR 6.390.343
Man O' War Wine Tasting
Starting (/pax):
IDR 6.495.872
Pacific to Tasman
Starting (/pax):
IDR 9.755.533
Starting (/pax):
IDR 2.040.220