Christchurch Attractions
Christchurch is one of the world's most unique destinations, combining urban regeneration and innovation with heritage, culture and exhilarating activity.
Christchurch Gondola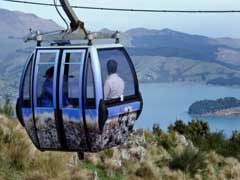 Soar suspended above the suburbs as the birds fly beneath your cabin. The Christchurch Gondola whisks you nearly a kilometre to the Crater Rim at the top of the Port Hills with stunning 360° views.
---
Christchurch Tramway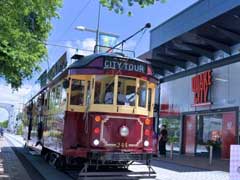 Back on track around the city streets with a newly extended route, the Trams offer a unique experience combining history and sightseeing. Enjoy a journey in style through the changing face of Christchurch's city centre on board our beautifully restored heritage Trams, one of Christchurch's leading attractions. The journey takes you to the appropriate stops for Punting on the Avon, and the Caterpillar Tour of the Christchurch Botanic Gardens. Cathedral Junction, Avon River, Re:START Mall, Gothic-style Arts Centre, the Canterbury Museum and New Regent Street are just some of sights to be seen from the comfort of your Tram, or accessed from the 17 stops en route.
---
Christchurch Tramway Restaurant
Being the only Restaurant Tram in New Zealand means we can offer you a unique way to view the inner city while enjoying an evening dinner. Experience the luxury of our 36 seater air-conditioned, colonial style dining tram and be treated to the finest service, cuisine and beverages New Zealand has to offer. Incorporate fabulous dining with inner city vibrancy and heritage – truly a mix of the old and the new.
---
Punting on the Avon River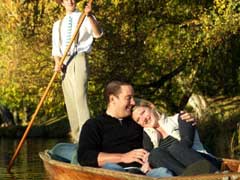 An iconic Christchurch activity not to be missed. Admire the beautiful Christchurch Botanic Gardens or the changing face of the city centre as you are expertly guided gently along the Avon River on our authentic Edwardian punting tours. Summer or winter, glide along the tranquil Avon River in Christchurch, as a skilled punter in traditional Edwardian attire propels you slowly along the water.
---
Botanic Gardens Tour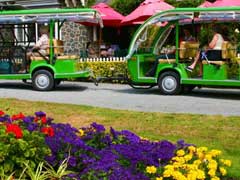 A visit to Christchurch is not complete until you visit the historic Botanic Gardens. Climb aboard one of our all-weather electric vehicles and tour in comfort. The Christchurch Botanic Gardens Tour is an affordable activity for nature enthusiasts of all ages, allowing you to view some of the best examples of native and exotic flora in New Zealand.
Tram & Punting on the Avon Combo
Starting (/pax):
IDR 462.392
Tram & Gondola Combo
Starting (/pax):
IDR 462.392
Punting on the Avon - ex Park Landing
Starting (/pax):
IDR 265.875
Punting on the Avon - ex City Landing
Starting (/pax):
IDR 265.875
Botanic Gardens Tour
Starting (/pax):
IDR 196.517
Gondola Ride
Starting (/pax):
IDR 265.875
Tram Restaurant
Starting (/pax):
IDR 1.167.540
Christchurch Grand Tour
Starting (/pax):
IDR 1.236.899
Starting (/pax):
IDR 196.517