Discover Christchurch/Kaikora Whale & Dolphin Tour/Akaroa Harbour Cruise/Waipara Wine Trail and More
Kota Christchurch yang funky dan wilayah Canterbury yang luas memiliki banyak objek wisata yang bisa membuat Anda tetap sibuk, baik Anda penggemar belanja, petualangan alam liar, maupun pemerhati sejarah. Ada banyak kota wisata menarik di Christchurch dan Canterbury seperti:
Christchurch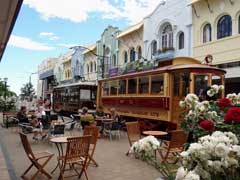 Kota Christchurch menjanjikan paduan eklektik keanggunan sejarah dan budaya kontemporer. Sebagai pintu masuk ke South Island (Pulau Selatan), kota ini wajib dikunjungi dalam setiap jadwal perjalanan. Daya tarik seperti Berperahu di Sungai Avon, Kebun Raya yang terkenal di dunia dan Daerah perbelanjaan dan restoran pop-up
---
Akaroa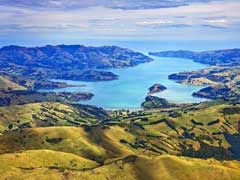 Akaroa, kota paling bernuansa Prancis di Selandia Baru, akan memukau Anda dengan bangunan bersejarah, pelabuhan megah, dan kecintaan akan makanan lezatnya. Daya tarik di sini yaitu Arsitektur warisan & kolonial Prancis, Pesiar margasatwa, dan hidangan mewah.
---
Kaikoura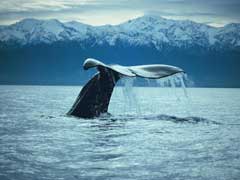 Kota pesisir Kaikoura yang cantik adalah tempat sempurna untuk menjumpai kehidupan laut, berjalan kaki di pesisir, dan menikmati seporsi lobster air tawar. Lingkungan Kaikoura sungguh spektakuler – desa ini terapit di antara Seaward Kaikoura Range dan Samudra Pasifik. Di musim dingin, pegunungan pun diselimuti salju, yang makin memberi kesan dramatis pada bentangan alamnya. Kelebihan khusus Kaikoura adalah pertemuan dengan mamalia laut – paus, anjing laut berbulu, dan lumba-lumba tinggal permanen di perairan pesisir. Perjalanan mengamati paus diberangkatkan dari kota beberapa kali sehari dan koloni anjing laut lokal selalu menghibur. Terdapat banyak kafe, restoran, dan toko untuk dijelajahi.
---
Waipara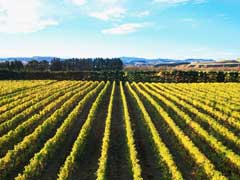 Anggur adalah alasan untuk tinggal sejenak di Waipara. Daerah ini terkenal dengan anggur Pinot Noir dan Riesling yang nikmat. Anda juga akan menemukan pengalaman bersantap yang menyenangkan.
---
Arthur's Pass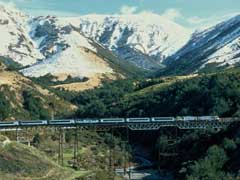 Arthur's Pass, yang mendaki hingga lebih dari 900 meter melintasi Arthur's Pass National Park, adalah jalan lintasan tertinggi dan paling spektakuler yang melalui Southern Alps. Daya Tarik disini yaitu Perjalanan wisata dengan Kereta dan peternakan domba.
---
Mount Sunday (Edoras), Canterbury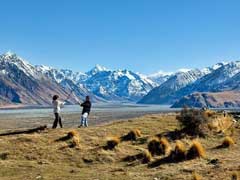 Di dataran tinggi Ashburton District, bersemayamlah Mount Sunday - bukit berlereng landai yang menjadi latar bagi Edoras, kota utama bangsa Rohan. Mount Sunday adalah lokasi Edoras dalam film The Lord of the Rings.
Discover Christchurch Morning City Sightseeing CLT19
Starting (/pax):
IDR 647.349
Discover Christchurch - Afternoon City Sightseeing - CLT19A
Starting (/pax):
IDR 647.349
Discover Christchurch - DC
Starting (/pax):
IDR 635.789
Wine Trail - CLT18
Starting (/pax):
IDR 924.784
Wine Trail with Lunch - CLT18A
Starting (/pax):
IDR 1.248.458
Morning Tour incl International Antarctic Centre CLT19IAH
Starting (/pax):
IDR 1.063.502
Lord of the Rings Edoras Tour
Starting (/pax):
IDR 2.577.835
Akaroa Tour incl Harbour Cruise & Lunch - CLT01
Starting (/pax):
IDR 2.311.960
Akaroa Tour incl Harbour Cruise - CLT01C
Starting (/pax):
IDR 1.988.286
Arthurs Pass Tour with Train & Farm Tour - CLT06A
Starting (/pax):
IDR 3.236.744
Kaikoura Whale Watch Tour - CLT08
Starting (/pax):
IDR 3.051.787
Akaroa Swim with the Dolphins - CLT09A
Starting (/pax):
IDR 2.635.634
Kaikoura Day Tour
Starting (/pax):
IDR 3.259.864
Arthurs Pass Tour with Train, Lunch & Jet Boat - CLT06
Starting (/pax):
IDR 4.161.528
Alpine Safari Tour
Starting (/pax):
IDR 4.149.968
Arthurs Pass Tour with Train, Lunch & Farm Tour - CLT06B
Starting (/pax):
IDR 3.699.136
Akaroa Day Tour with Nature Cruise - AK01
Starting (/pax):
IDR 3.699.136
Akaroa Day Tour with Dolphin Swim - AK02
Starting (/pax):
IDR 4.369.604
Arthur Pass with TranzAlpine Train - AP02
Starting (/pax):
IDR 5.063.192
Kaikoura Day Tour - KA01
Starting (/pax):
IDR 5.294.388
Arthurs Pass Day Tour - AP01
Starting (/pax):
IDR 3.664.457
Private Kaikoura Whale Watch Tour - KA05
Starting (/pax):
IDR 7.005.239
Private Kaikoura Whale Dolphin Experience
Starting (/pax):
IDR 8.346.176
Starting (/pax):
IDR 647.349